News
COVID-19 Update: Stay safe. Stay healthy. Stay positive.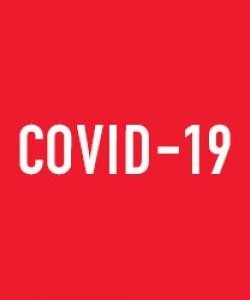 Good Afternoon,
The Trade-Mark Group (TM) has been serving the local and North American market for over 21 years. Our diverse list of services to various sectors allow our customers to keep manufacturing plants running, keep city streets safe at night, keep critical infrastructure projects on schedule and keep food on the tables of people all over Canada and the United States.
As many of you already know, that Ontario, and many other States and Provinces have officially been shut-down for non-essential businesses. To that end, it won't be a surprise to most of you that the vast majority of TM's business lines are considered essential services. We are committed to staying operational during these shut-downs.
Some of our clients have re-tooled production facilities to help supply critical medical and sanitary supplies. Other projects we're involved in are critical to continue to ensure our cities are safe and infrastructure projects are completed. Finally, the food, pharma and paper industries are critical to keep operating, and we play a key role in many of those supply chains.
The safety of our Staff remains our top priority. We have taken sanitary measures at our head offices as well as all work locations. We have and continue to actively manage and develop safety programs and procedures to ensure our workers are safe. We have and will continue to take all measures at our disposal to ensure our staff, clients, partners and the community are safe.
The Trade-Mark Group remains fully committed to the active management and prevention of the COVID-19 virus, and we want all of you to know the TM continues to do everything it can to ensure these critical clients remain producing, projects remain on-schedule, employees remain at work, and the community remains safe.
To everyone reading this, please understand that you have the full commitment of our Companies, our Management Team and our Family and all the resources at our collective disposal that we will do everything in our power to push through this safely and successfully.
To our Staff – It's your time to shine, and shining you have been. Whether that means working from home, on site, at the office, altering your hours, or staying in self-isolation. Regardless of what role you are or will be playing through this, there has been a sacrifice from every one of you. A sincere thanks to all of you that have committed to being a part of the Team, and part of a solution.
To our Clients – Whether you have ramped up, slowed down, closed your doors, re-tooled or shifted gears. We're here to help you as we always have. Our staff and Safety measures are among the best in the industry and our commitment to you during this Pandemic has notchanged. There are several challenges we're dealing with, no doubt, but trust us when we say that we're here to support you in any way that we can. Please reach out anytime, 24/7.
To our Industry Partners – We need your support. Many of our partners have adjusted their business models to help ensure essential businesses remain operational. As always, we're heavily reliant on our suppliers, sub-contractors and industry partners to maintain the level of service that our clients have come to expect. You can expect our continued support.
To our Friends and the Community – The Trade-Mark Group remains committed to staying in business to do our part to ensure these essential products and services remain available to the communities we support. We are doing our part to flatten the curve.
As a Company, a Team, a Community and a Family, we have seen other tough and trying times. We have overcome every one of them. The teamwork and support that has been witnessed in the past couple of weeks is inspiring to say the least. This time is no different, the storm will pass. Things will return to normal, and we'll all be stronger and more resilient as a result.
Stay safe. Stay healthy. Stay positive.
Russ Straus, President